2012 Student Design Awards
An image from 'Wunderkammer, Cabinet of curiosities', by Anika Blount.
Arnika Blount, from Unitec Department of Architecture, is the winner of the 2012 NZIA Graphisoft Student Design Awards with 'Wunderkammer'.
Winner 
Arnika Blount
Unitec Department of Architecture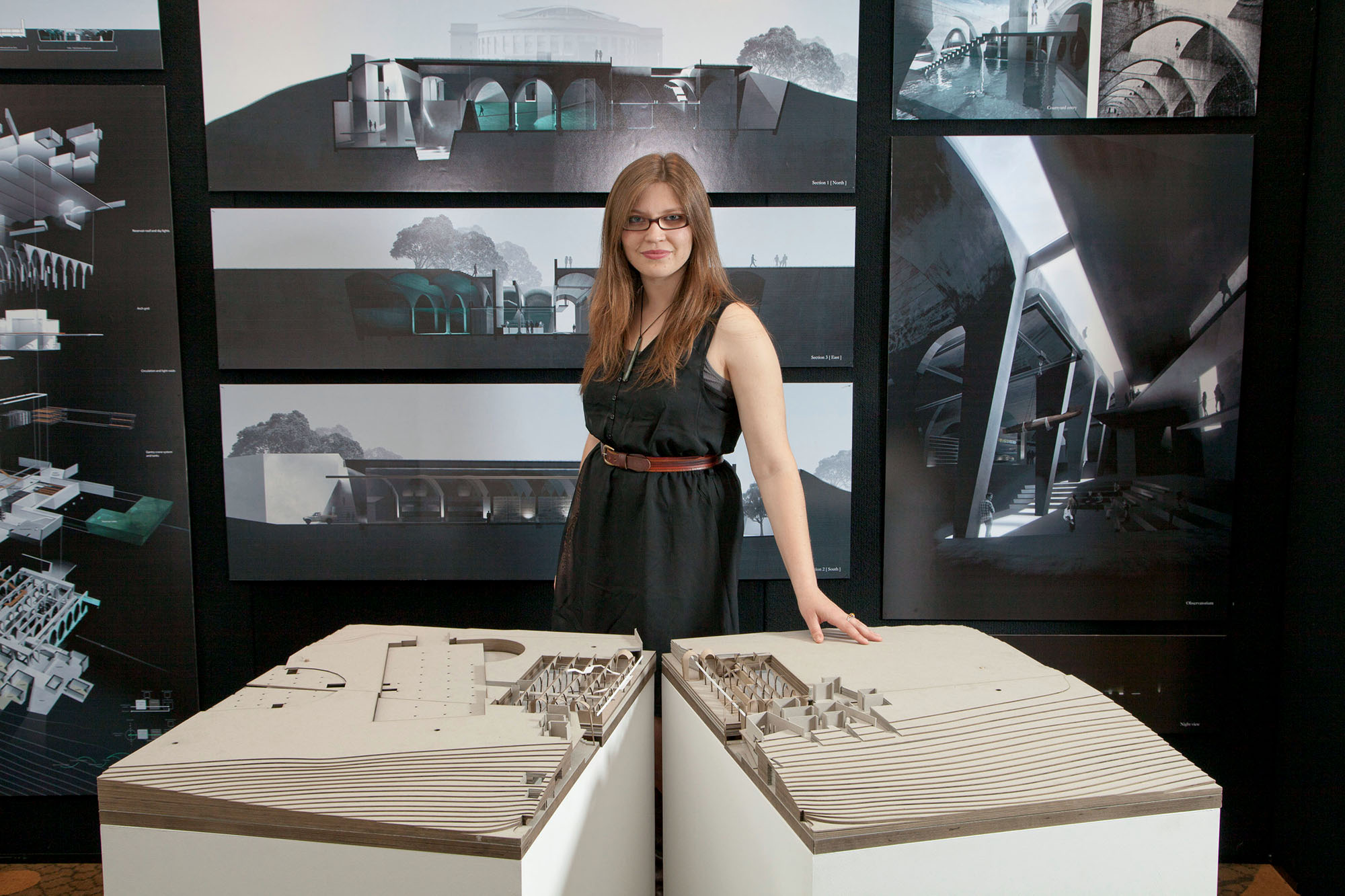 Project: Wunderkammer
Citation: Recognising that a chance discovery presented a wonderful opportunity, the entrant has produced a highly resolved scheme that draws on impressive research and expresses a strong vision. The imaginative, credible and compelling re-use of an underground reservoir buried alongside Auckland Museum as a contemporary cabinet of curiosities is an inspired and innovative premise. With its echoes of Sir John Soane's Museum and the cavernous realms of Piranesi's drawings, the sophisticated project is a celebration of structure; it posits an outcome that is both poetic and tantalizingly possible.  
Highly Commended
Grace Mills
Victoria University of Wellington, Faculty of Architecture and Design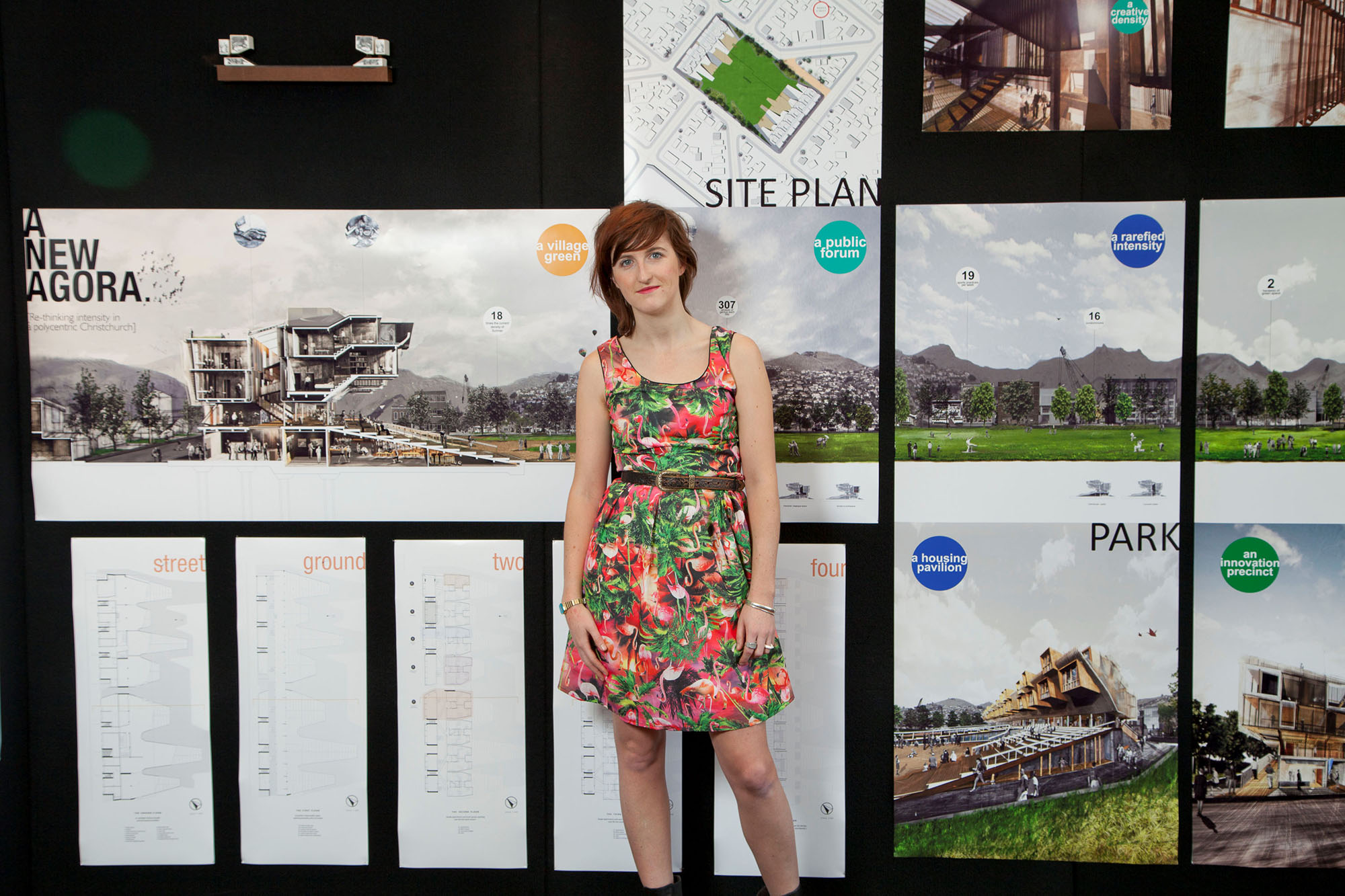 Project: A New Agora
Citation: In this timely, well-researched and cleverly conceived project, an existing site in coastal Sumner, and familiar recreational activities, are used as the basis for a new type of suburban settlement. A sports field and its attendant grandstands are turned into a model of more intensive and more interesting habitation. The 'new agora' incorporates dynamic and well-planned living and working spaces, and is a vehicle for gently moving reluctant suburbanites towards a more intensive built environment. It's a disarmingly casual and impressively creative solution. 
Highly Commended
Erica Austin, Jacky Lee, Praveen Karunasinghe, David Wong, Biran He, Alexander Haryowiseno
University of Auckland School of Architecture And Planning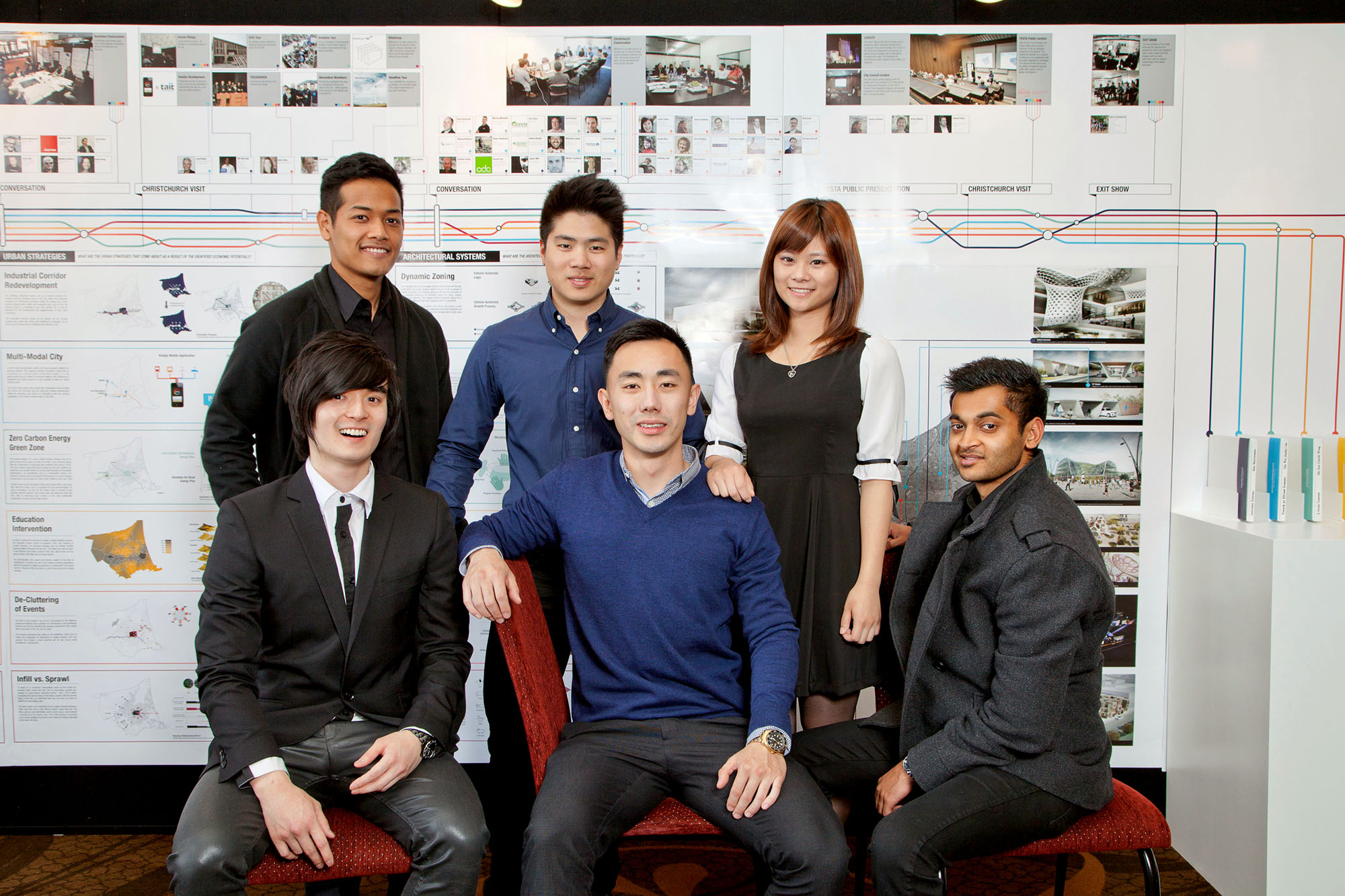 Project: Future Christchurch
Citation: This is an exceptionally professional treatment of a challenging situation – the reconstruction of post-earthquake Christchurch – presented in an exemplary manner. Indeed, the presentation would be the envy of many professional bodies or agencies. The rigour of the research is evident, as is the concerted effort to make sense of the findings. The whole exercise demonstrates the virtue of collaboration; the project could not have been realized to this level if it had not been a collective effort. Therefore, besides being admirable in itself, it shows the way forward for the architectural profession by highlighting the skills architects bring to complex urban problems. 
Finalists
Kathryn Collins
Unitec Department of Architecture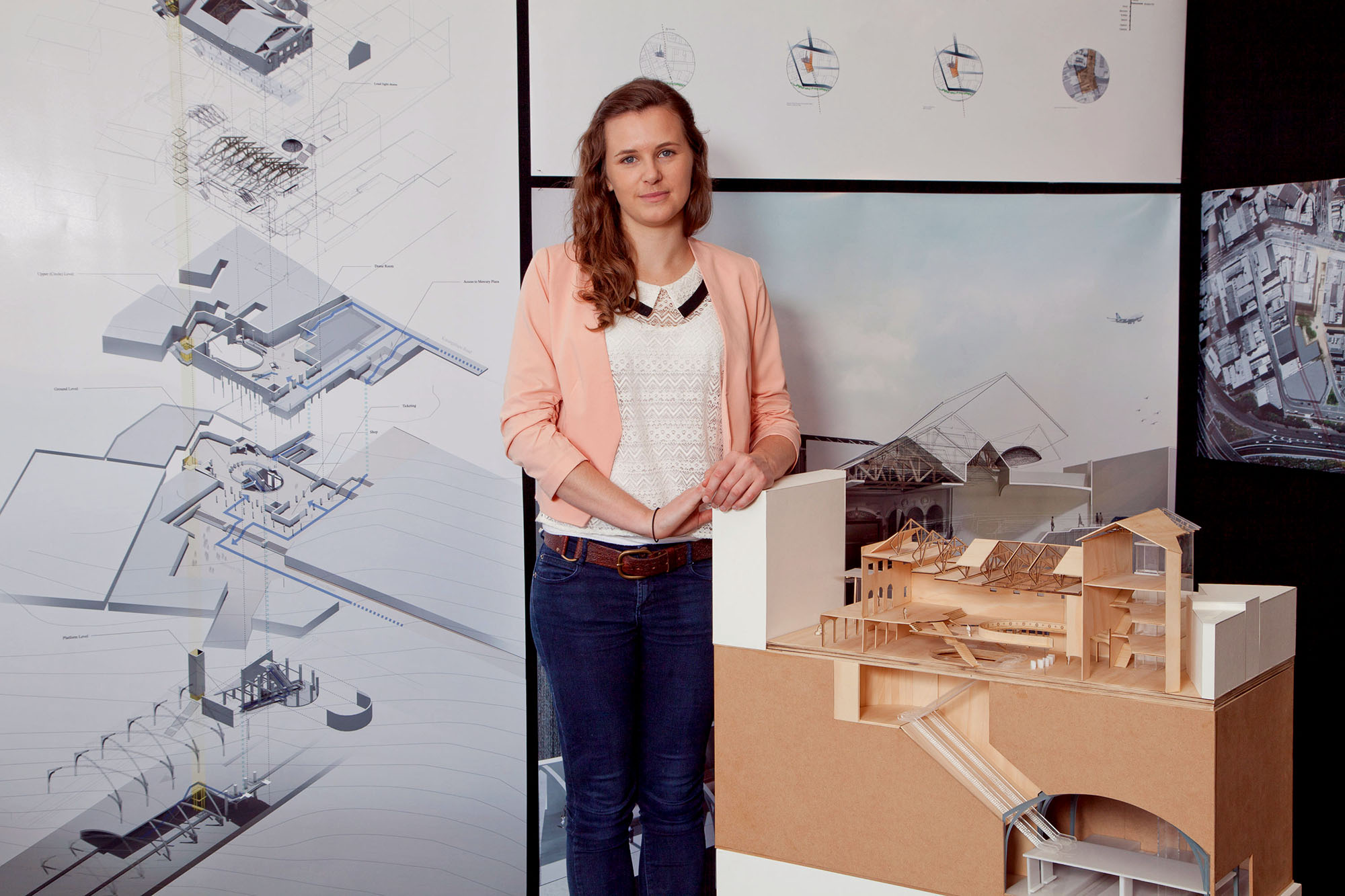 Project: Provocative Preservation
Citation: A neglected space in an unpromising place becomes a lively hub of civic infrastructure in this complex and multi-layered scheme. The project is an exploration of the tensions and possibilities inherent in the adaption of an historic building. It is also a praiseworthy attempt to link an instance of architectural preservation with the wider urban realm.        
Matthew Roberts
Unitec Department of Architecture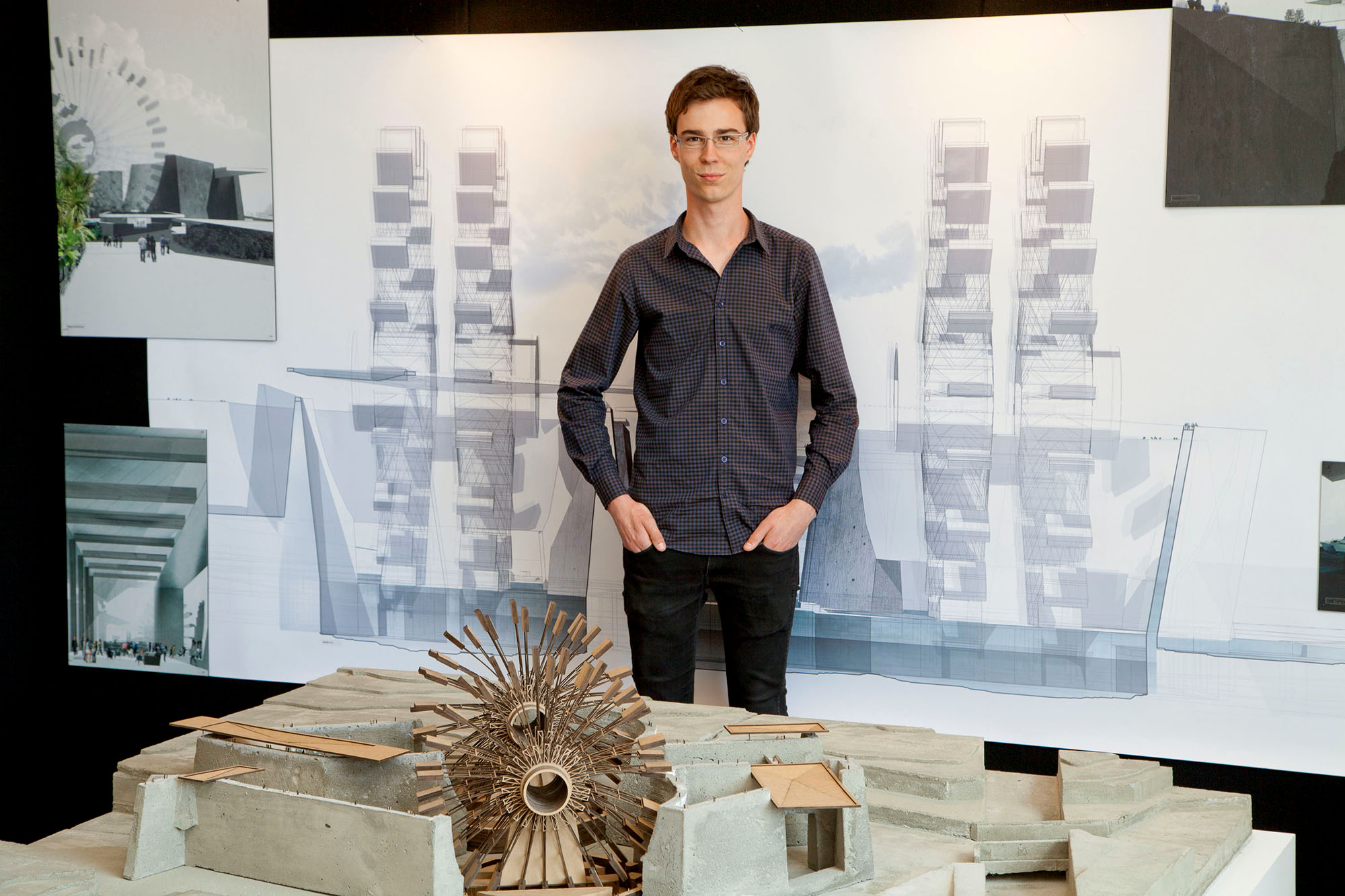 Project: Lunaris Posse
Citation: This bold piece of architecture provides a theatrical and didactic advertisement of purpose. The scheme proposes not just a generative connection between Auckland's two harbours, but also a reconciliation of architecture and engineering. In this it suggests not only great collaborative works such as the Sydney Opera House, but also the ambitious infrastructural projects of the Victorian age. 
Joshua McIntosh 
Unitec Department of Architecture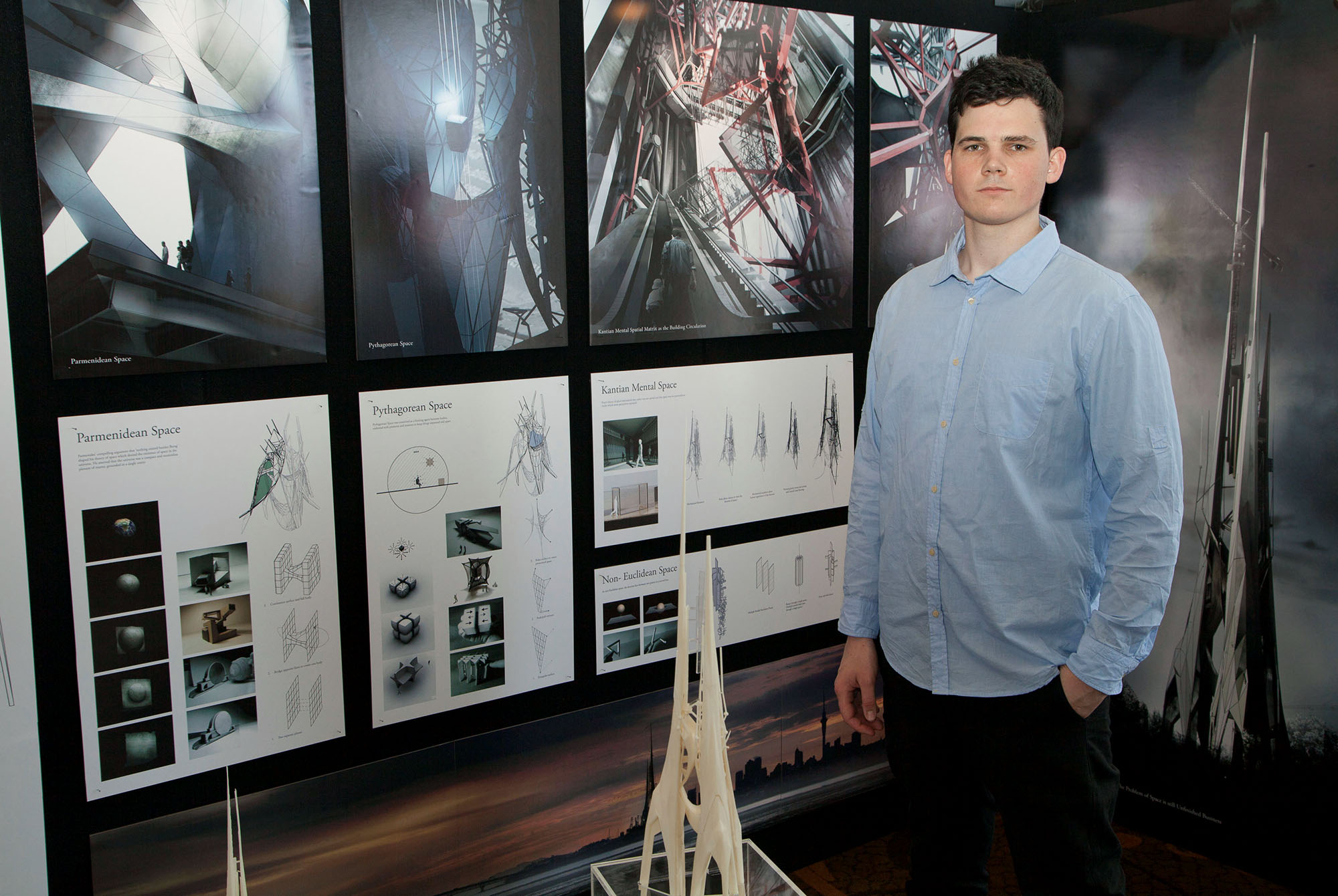 Project: The Absurdity Of Space
Citation: An impressive project realizes complex and contradictory philosophies of space in spectacular architectural form. It's a brave person who attempts to give contemporary shape to spatial theories advanced by Pythagoras, Aristotle and Immanuel Kant, and by doing so confront the impossibilities of architecture. Exquisite models, which are literally out of the box, complement an intellectually ambitious enterprise.
Josephine de Guzman
Victoria University of Wellington, Faculty of Architecture and Design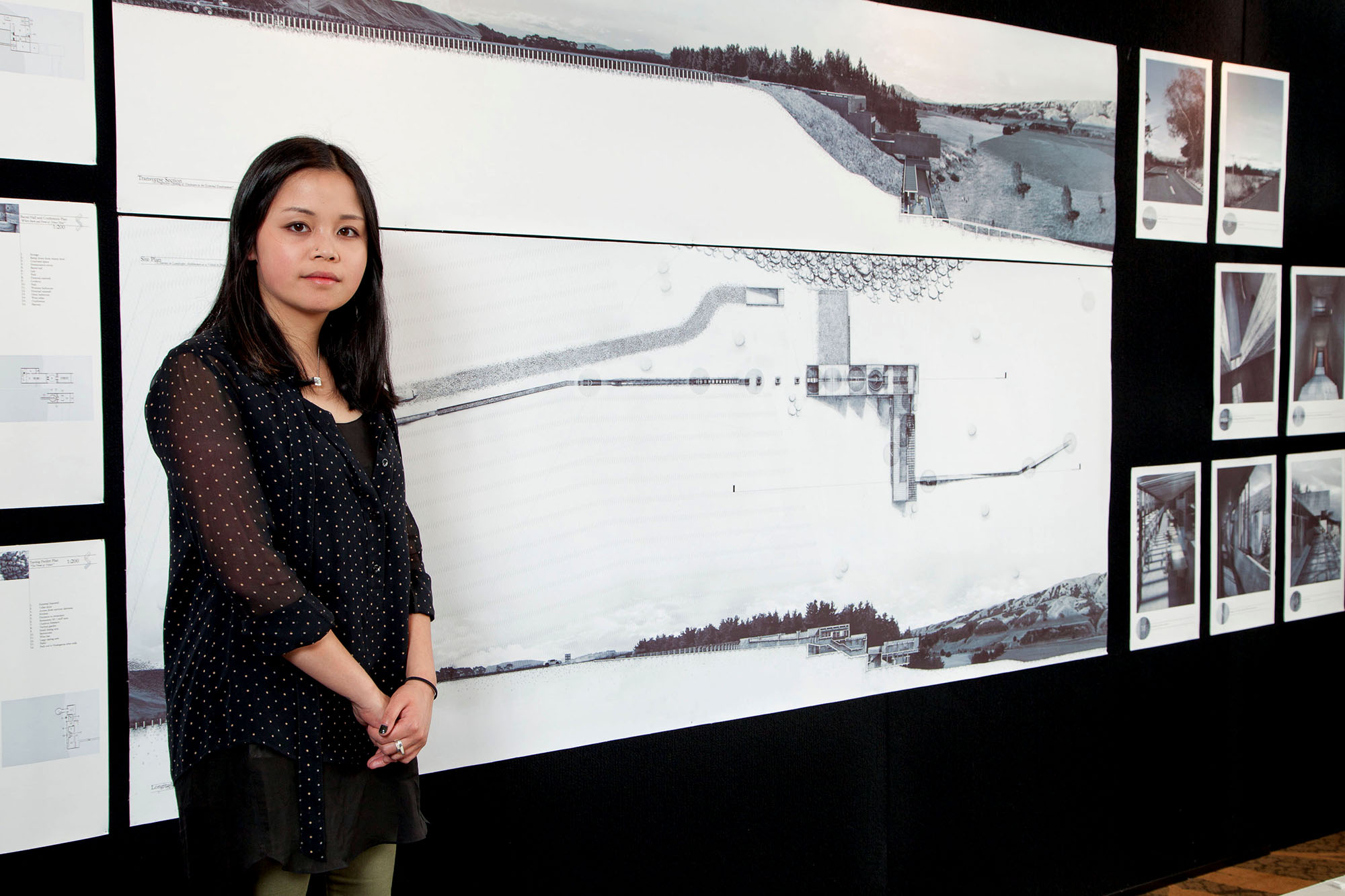 Project: Intimate Vastness
Citation: In this scheme for a Martinborough winery, hand drawn graphics are skillfully combined with computer renderings to produce a highly evocative architectural scenario. The methodology of presentation is perfectly compatible with the project's integration of building and landscape. A sophisticated and skillful use of an escarpment site promises a most enjoyable experience to any visitor approaching along a dirt road in the Wairarapa's dusty summer.
Duncan Harding
Victoria University of Wellington, Faculty of Architecture and Design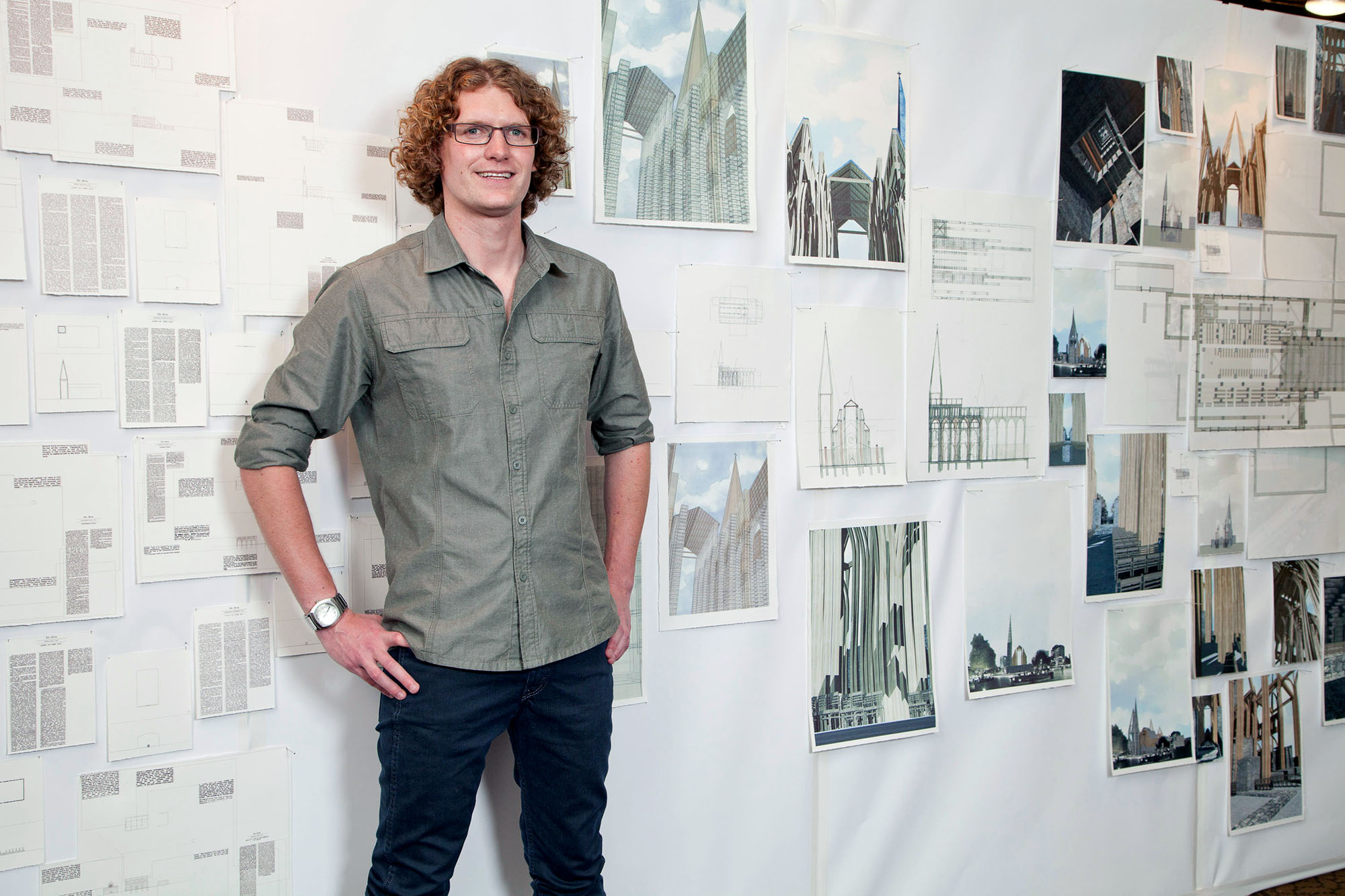 Project: (Re)Constructing History
Citation: This intriguing exercise in reconstructing a building process from contemporary newspaper accounts draws upon a formidable appetite and capacity for forensic research. The deduction of form from text, and the extrusion of plans from reportage, is most impressive. The architectural treatment of the narrative of Christchurch Cathedral is sophisticated in both approach and presentation.
Jake Tindall
Victoria University of Wellington, Faculty of Architecture and Design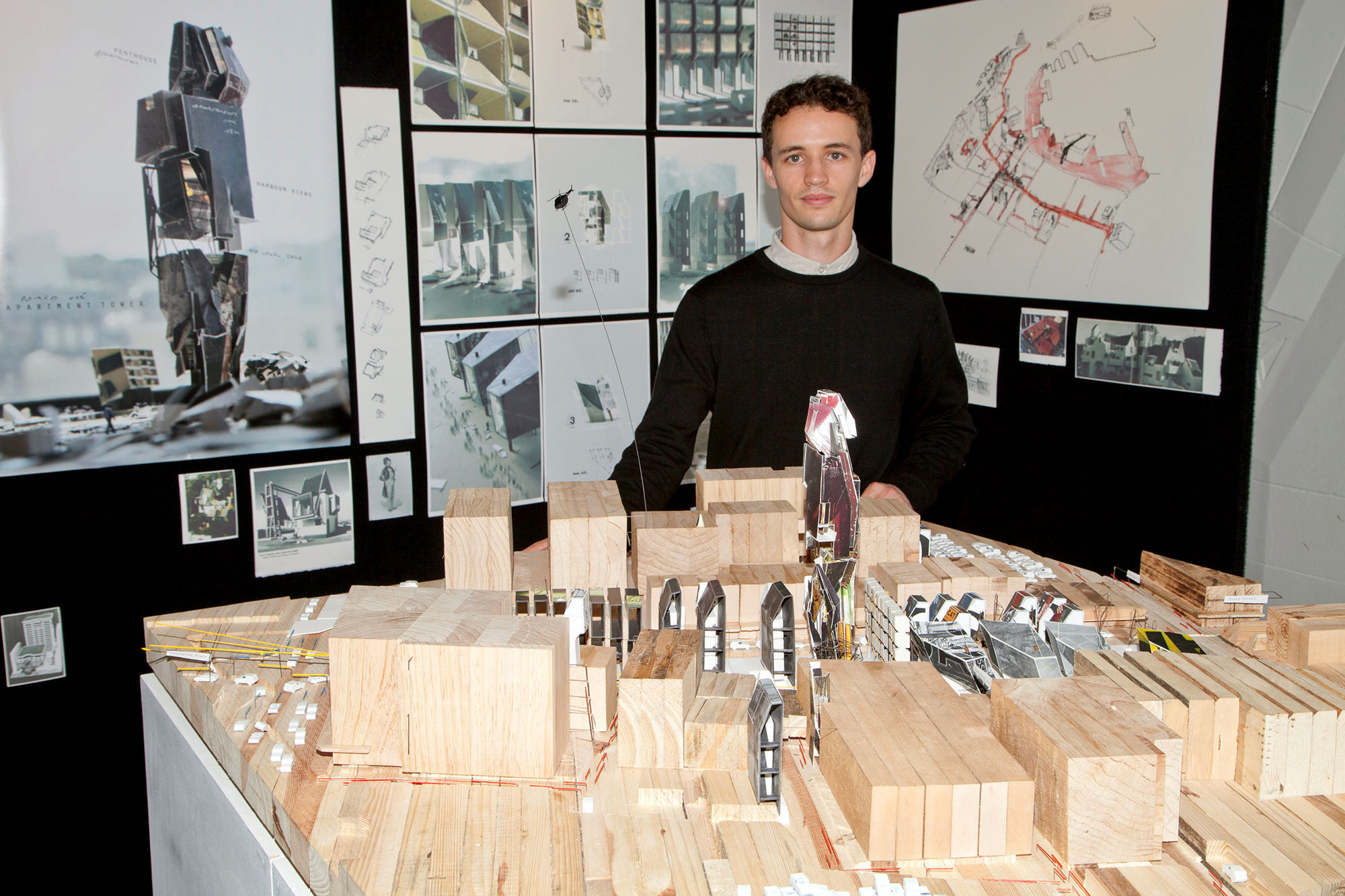 Project: Roger That
Citation: A homage to the blithe spirit and unconventional buildings of Wellington bad-boy architect Roger Walker, this scheme is also a rescue mission mounted on a rather tragic site. The little corner of central Wellington incorporating the old Pigeon Park has been 'rogered' over the years – not by Walker – and this project proposes the re-introduction of pedestrians, an adherence to appropriate scale, and a return to vitality. It is an argument for an architecture of personality. 
Frances Cooper
University of Auckland School of Architecture And Planning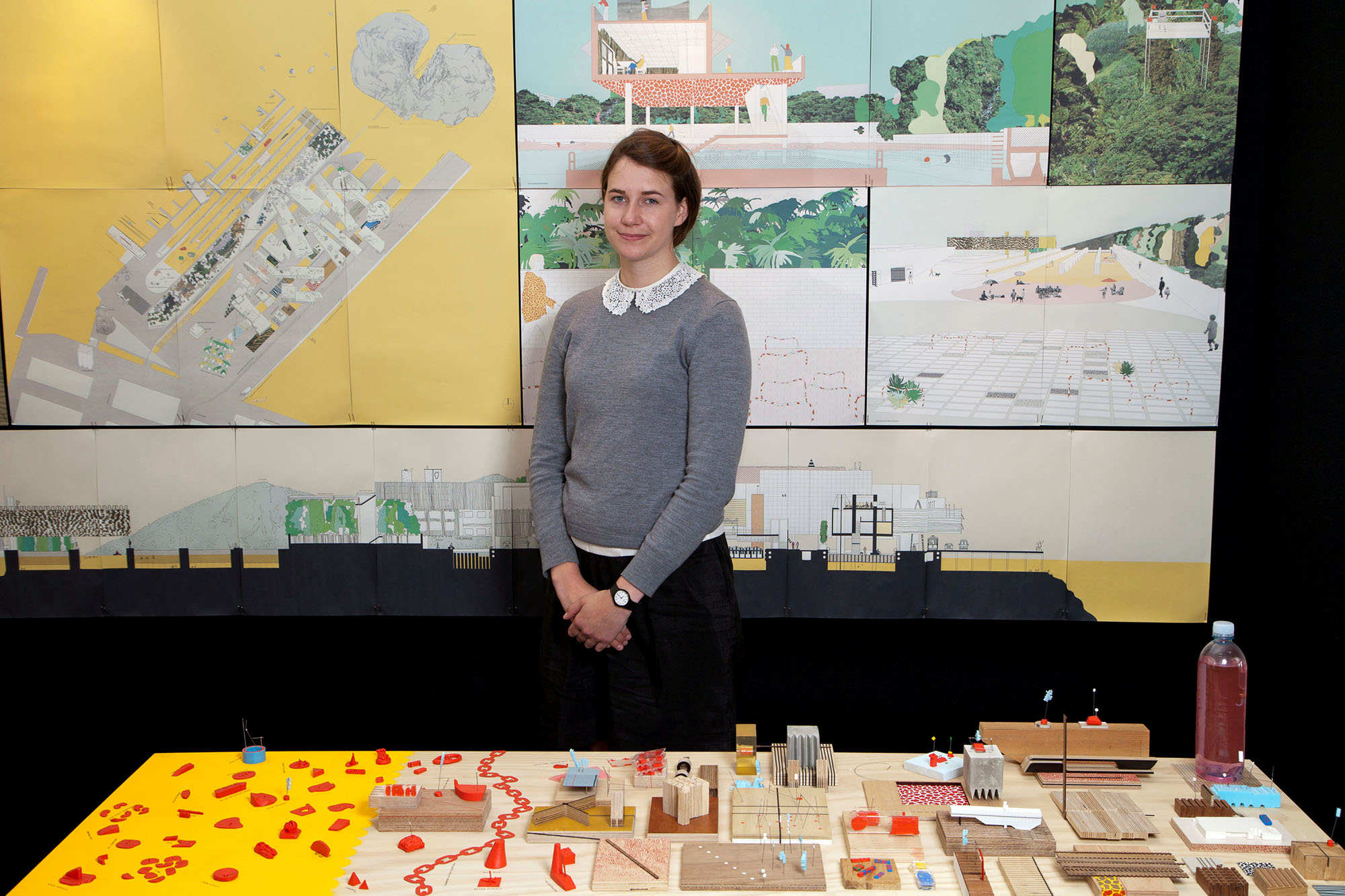 Project: Architecture of the Spectacular, the Synthetic, and the Belligerent
Citation: This is a project of considerable delight, as well as some purposeful didactic intent. It expresses a pleasure in the crafting of objects – traditionally a strong trait of New Zealand architecture – and a strong interest in taxonomic presentation. The scheme is as much a generator of ideas as buildings, and as such is a valuable stimulant to thought. This country, and this city, needs more of this sort of provocative proposition.
Esther Mecredy
University of Auckland School of Architecture And Planning
Project: Bowling For Boomers
Citation: A stimulating scheme combines architecture, urban design, and demographic and cultural analysis with some acute social criticism. "Bowling for Bloomers" conflates the looming bulge of rather privileged middle-aged retirees with the declining rolls of old inner-city bowling clubs. A surplus pocket of inner-city greenery provides an opportunity to build an alternative settlements to the usual suburban retirement home. This project nicely balances an instinct for individualism with the desire for community.
Katharine Hebden
University of Auckland School of Architecture And Planning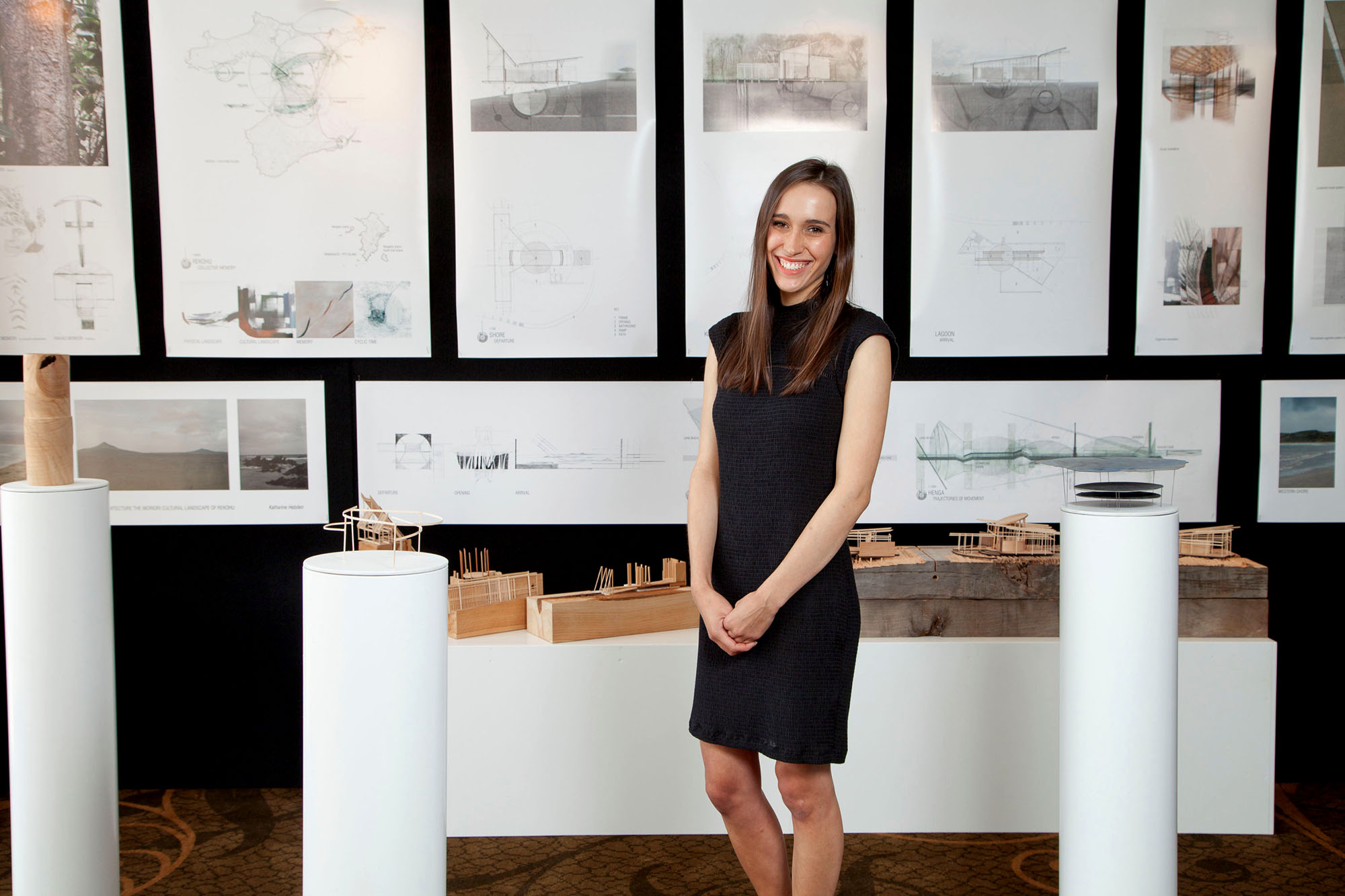 Project: Rakau Momori
Citation: Impressive research and admirable empathy underpin this proposal for a cultural interpretation centre on the Chatham Islands. The scheme includes well-presented visual information and beautiful conceptual models. It is a very sensitive, light-handed treatment of the issues of human and landscape regeneration, and an exemplary consideration of the qualities of a particular place.