You are here:
Our structure
Our structure
Governance of the Institute is undertaken by the NZIA Council, led by an elected President, which meets four times a year.
In its decision making, the Council is guided by a set of rules that define objectives and help decide matters of importance. The Council's composition is determined by election, with Institute members in each of the eight branches voting for a regional representative. The three schools of architecture and the New Zealand Registered Architects Board are also represented.
President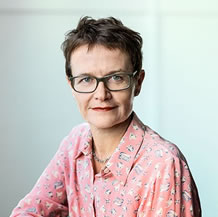 Christina is a director of Sills van Bohemen, the Auckland practice she founded in 2001 with her partner Aaron Sills. Prior to that, Christina worked as an architect, and before that as an architectural graduate, at Jasmax. Christina has been very active in Institute affairs: since 2011 she has served on the NZIA Council; she was chair of the Auckland Branch from 2008-2010; she was a presenter on the Graduate Development Programme from 2008-2012; a member of the national awards jury in 2005; and convenor [2005] and member [2004] of the Northern Region awards jury. Christina is a former board member of the NZ Registered Architects Board, a current member of the Auckland Council Urban Design Panel and was chair of the Hobsonville Design Review Panel. She is a member of the Urban Design Forum, the NZIA's Urban Issues Group, Site Safe NZ Inc, and Architecture + Women NZ.
2016/2017 NZIA Council
President: Christina van Bohemen
Past President: Pip Cheshire
Auckland Councillor: Courtney Kitchen
Gisborne/Hawkes Bay Councillor: Ezra Kelly
Waikato/Bay of Plenty Councillor: Antanas Procuta
Western Councillor: Gerald Cogan
Wellington Councillor: Ric Slessor
Nelson/Marlborough Councillor: Rachel Dodd
Canterbury Councillor: Joseph Hampton
Southern Councillor: Roger Beattie
Graduate Representative: Matt Watson
Ngā Aho Representative: Elisapeta Heta
Policies set by Council fit broadly into the following areas: practice support, membership services and professional development. Members assist with work in these areas to ensure that all members are kept up to date with developments and services. The network of eight branches throughout the country provides a place for local membership services and activities and a connection with local communities. They also help members stay connected with current issues and provide local support to the profession. Each Branch has a committee, led by a Chairperson elected from the local membership.
2017 Branch Chairs
Auckland: Tony van Raat
Waikato/Bay of Plenty: Camden Cummings
Gisborne/Hawkes Bay: Chris Ainsworth
Western: Darren Shadbolt
Wellington: Katherine Skipper
Nelson/Marlborough: Anna Wallace
Canterbury: Mike Callaghan
Southern: Niko Young